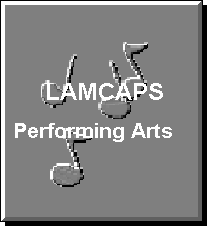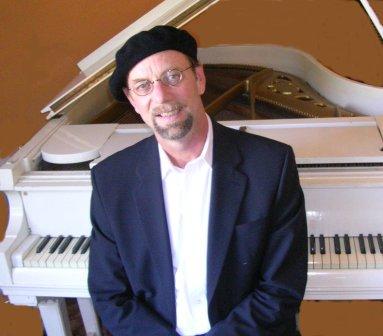 John Cain
Musician, Composer, Artist, Author, Teacher
---
     John Cain is a versatile composer, musician, author, and teacher. He plays several instruments 
such as piano, bass, guitar, and harmonica. Mr. Cain is also a talented vocalist and has mastered 
Latin percussion.This artist has produced several CD's that include various Latin music genres in 
collaboration with others renowned musicians and composers. He is the author of Life's A Good Gig, 
where he takes the reader through a journey into the world of Latin music. The book was

 nominated 
for best non-fiction in the 2008 San Diego Book and Writers Awards

.
There was a convergence of musicians, poets, dancers, artists and aficionados from around the world. Everyone was welcome at "Latino's," a funky little beatnik-bohemian bistro near barrio Old Town in San Diego, California. On any given night, "Latino's" overflowed with the passion of Spanish dancers, flamenco guitarists and gypsy violinists; The excitement of porteños* dancing tango, and Tapatios* performing Mariachi. There were nights where Brazilians played samba, bossa
nova; Cubans and Jarochos* played salsa and boleros.
One magical night, all the tables were pushed aside to squeeze in a troupe of Mexican Ballet Folklórico. It was inevitable that the joint would be raided by the Vice Squad's noise abatement unit.
From this swirling vortex of Latin music genres, pianist/composer John Cain emerged with a deeper sense of his musicianship in all things "Latino." In this venue he was known as "El Güero Del Sombrero.
It was here El Güero collaborated with Veracruz guitarist extraordinaire Julio De La Huerta and master song writer-poet Juan Manuel Morones of Chihuahua. The result of this union was the two CDs, "Todo Latino" and "Más Latino" collections of songs written by Cain, De La Huerta and
Morones.
Latino's is only a legend now, but the spirit lives on in this music. Here, in his music, Cain recreates the essence of those Latin rhythms that drove the passion.
Step inside and re-live the legend...Everyone is welcome!
Todos bienvenidos!
*Porteño: a person from Buenos Aires *Tapatio: a person from Guadalajara *Jarocho: a person from Veracruz *El Güero del sombrero: the American guy in the hat
Current information:
Member's Home Page (click on your back browser to return to this page)