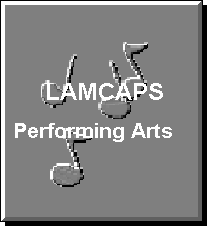 Joe Fos
Pianist, Composer
Photograph: Carlos Tarrac
---
The world of music is synonymous with pianist extraordinaire, Joe Fos. Joe, who was born and raised in San Diego, California, has been Sun Valley, Idaho's resident pianist since 1979. His career blossomed at the age of 14 when he won a piano competition over 150 others by performing the "Hungarian Rhapsody #2", to win him an appearance in concert with Liberace. Joe graduated with a music degree from San Diego State University where he received a scholarship to the Juilliard School of Music.

Joe's many-faceted accomplishments include Music/Talent Director for a popular San Diego evening television talk show; headlining nightclubs along "restaurant row" in Los Angeles where he was nicknamed "14 Fingers Fos" by Robert Goulet; owning his own nightclub in San Diego, noted as the "Jazz Mecca of the West;" Musical Director of the "Westgate Hotel" in San Diego and appearing each evening in their Fontainbleau Room, where Van Cliburn came to see him perform.

Joe's numerous experiences include solo and symphony concert appearances throughout the United States and internationally; he has appeared on national television with the Walt Disney "Disney's Fantasy On Ice" Christmas special; he has successfully helped raise over $1 Million Dollars for fund-raising events throughout the country benefiting national and community programs; he has been a host of the annual exciting Sun Valley Swing 'N' Dixie Jazz Jamboree since its inception in 1990 where he has been dubbed "the Sun Valley resident piano wizard;" and, he has been the special guest soloist for the Sun Valley Summer Symphony fund-raising events for over five years.

A great highlight in Joe's life was the opportunity to introduce Japanese conductor, Seiji Ozawa, to the United States in the early 1970s. Mr. Ozawa has since become world-renowned and is the current Music Director of the Boston Symphony.

Joe is advisor to the Sun Valley Summer Symphony Board of Directors and Special Committee member. In his first years with the Summer Symphony, Joe was a smashing success performing an original arrangement of the score to "Camelot" as special guest soloist for their ever-growing orchestra, which is comprised of first-chair musicians and concertmasters from all over the world. He returns as special guest soloist at their annual fund-raising events using original arrangements each year.

Joe's genius is at once recognizable-he will amaze you at the concert grand, comfortably providing easy-listening, cabaret, concert/dance music through a varied program styling, whether it be upbeat, jazzy, or classics to Chopsticks, songs from Broadway musicals, big-band songs solo or with his famous Joe Fos Trio or his band. All have Joe's "signature touch" of classical styling throughout played with dynamic precision and clarity for the many enthusiastic listeners of this talented artist!

In conjunction with all this, the "Joe Fos Trio" continues to perform nightly-after almost 20 years-in the elegant Duchin Lounge of the famous Sun Valley Lodge, constantly evoking the ambience and old-world elegance of its original grand era through the music he plays there-standards, opera, classics, light opera, Broadway musicals, show tunes-and more. And, what is even more extraordinary is that Joe Fos's unparalleled performances are all from his remarkable memory!

Text by Patricia Fos
Joe Foss Entertainment
P.O. Box 83
Sun Valley, ID 83353
(208) 622-3044