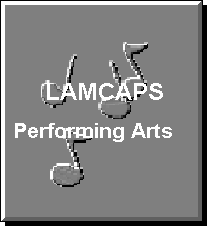 Jeff Nevin, Ph. D
Classical Music Composer, Performer, Professor, and Author
---
Jeff Nevin, Ph.D., is an award winning classical composer whose works have been performed by the San Diego Symphony, the La Jolla Symphony, the California EAR Unit, the Peninsula Symphony, Mariachi Sol de México, the Sol de México Symphony Orchestra, and many other ensembles. Also a skilled performer, he is the founder and Artistic Director of Mariachi Champaña Nevín, principle trumpet in the La Jolla Symphony, a frequent substitute with the San Diego Symphony, and has performed with artists including Placido Domingo, Charlotte Church, Kenny Loggins, The Moody Blues, Garison Keilor and Mariachi Vargas de Tecalitlán. Dr. Nevin's theater credits include Music Director for the world college premier of "Mariachi Quixote", the first musical with a full mariachi-music score, and Music Director for the La Jolla Playhouse Spanish and English productions of Lorca's "Blood Wedding".
Dr. Nevin received his Bachelor of Music degree in music theory and composition from the University of Illinois at Urbana-Champaign in 1990, his Master of Music degree in music theory and composition from Arizona State University in 1992, and his Ph.D. in music theory and composition from the University of California at San Diego in 1998. Dr. Nevin is currently Professor of Music and Director of Mariachi Activities at Southwestern College in Chula Vista, CA, where he has devised and is now offering the world's first college degree in Mariachi Music. He was a featured presenter giving a lecture/demonstration on mariachi trumpet techniques at the International Trumpet Guild's 2004 convention and he has given lectures to music educators across the country on the subject of incorporating mariachi music into public school curricula. Dr. Nevin's first book, Virtuoso Mariachi (University Press of America, 2002), was called "A major milestone in the history of mariachi music" by the Tucson Citizen newspaper, and he is currently writing a full line of method books that will allow mariachi music to be easily inserted into "traditional" music programs anywhere. He is the Artistic Director of the Mariachi Scholarship Foundation, founding member of the National Mariachi Education Association and organized their first Mariachi Institute in June, 2004, which brought together leading mariachi educators and performers from across the country to advance mariachi education.
Mariachi Champaña Nevín
Jeff Nevin, Ph.D., Artistic Director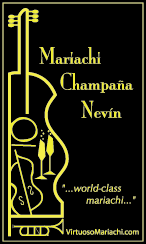 Mariachi Champaña Nevín has made a name for itself as a virtuoso ensemble of uncompromising quality with a multicultural aesthetic unique in the world of music. Led by accomplished classical and mariachi trumpeter, composer, professor and author Jeff Nevin, Ph.D., this ensemble's performances, recordings and workshops have thrilled and inspired mariachi and Classical-music enthusiasts alike. Turning effortlessly from classic, very traditional Mexican standards to transcriptions of beloved works from Classical music literature, their skill and authenticity within both of these traditions is a thrill to behold.
With the creation of Symphonic Mariachi Champaña Nevín, Jeff Nevin has augmented the mariachi's string section, creating a lush sound that truly delights and amazes. This is a unique ensemble of the finest "born and bred" mariachi musicians together with world-class classical musicians, combined to create a sound and spirit unlike any other. The only mariachi in the world of it's kind, Symphonic Mariachi Champaña Nevín boasts current or former members of mariachis Vargas de Tecalitlán, Sol de México, Los Camperos and others along with current or former principal strings and trumpets from orchestras such as the San Diego Symphony, Pacific Symphony, Orquesta Filharmónica de la Ciudad de México, Orqesta de Baja California and many others. These musicians' unique virtuosity makes their ensemble the ideal one to accompany the growing number of world-class opera singers now singing mariachi music, and as such they have performed with Placido Domingo, Florencia Tinoco Barone, Monica Abrego, Daniel Hendrick and others.
Jeff Nevin and Mariachi Champaña Nevín have appeared on television in at least 7 countries, their recordings are programmed on the DMX Satellite Radio network that reaches 80 million daily listeners, they are featured in the recent documentary film "Viva el Mariachi", they recorded the theme song to the Televisa TV program "Viva California, Viva Mexico" which airs 12 times per week, and they have become frequent guests of KPBS radio and television in San Diego both performing live in studio and conducting interviews discussing various issues related to their work.
As soloists with major symphony orchestras, in recital performances, educational performances, on recordings or while conducting student workshops, Mariachi Champaña Nevín never fails to enthrall and inspire! Visit VirtuosoMariachi.com to learn more.
********************************
To discuss any of our programs, to receive free sample recordings and to make performance arrangements or inquiries, please contact:
Jeff Nevin, Ph.D.
Artistic Director, Mariachi Champaña Nevín
3757 Sweetwater Rd.
Bonita, CA 91902
Phone (619) 267-3023
VirtuosoMariachi.com
jeff@virtuosomariachi.com
Current information:
Member's Home Page (Click on your back browser to return to this page)