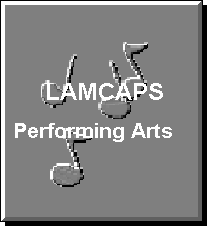 Lu-Yan Guo, Dr.
Cellist, Composer, Teacher
---
Lu-Yan Guo, an outstanding concert cellist, is the founder and Artistic Director of the California Music and Art Festival. Mr. Guo was a cellist of the Shanghai Symphony Orchestra and the principal cellist of the Shen Yang Symphony Orchestra for ten years. As a soloist, he has played with many fine orchestras in China, including the Shanghai Symphony Orchestra. His performances were broadcasted by national radio and TV stations in China.
Mr. Guo graduated from the Shanghai Conservatory of Music as well as the Shen Yang Conservatory of Music. After Mr. Guo came to the United States, he studied cello with Professor Eleonore Schoenfeld. He received his Master's Degree in Music Performance from the United States International University, and he received his Artist's Diploma from the Hartt School of Music at the University of Hartford under the direction of Professor David Wells.
Lu-Yan won the grand prize in the Emerson String Quartet Competition and was invited to perform with the Emerson String Quartet on classical radio. Also in 1989 he was invited to perform with chamber groups at Carnegie Hall in New York City. He has been featured on many performance programs on radio and television broadcasted in the United States.
He was a principal conductor of the San Diego Young Artists Sinfonia Orchestra in 1997 and the Chairman of Ensemble Competition of the Professional Music Teachers Association at San Diego from 2000 to 2004. Many of Mr. Guo's students have won top prizes in prestigious music competitions in the United States. Most recently his first student, his daughter, Tina Guo, as a concert soloist just completed a multiple nation world concert tour with great successes. Lu- Yan Guo has been frequently invited to teach cello master classes for the California Professional Music Teachers Association.
Dr. Guo is also an accomplished composer. His compositions have won top prize in the California Music Teachers Association Composition Competition. More than forty books of music of his works are published for cello duo, violin duo, cello solo, and piano solo. These books, along with his CDs, have been distributed internationally.
This year Lu-Yan Guo won 1st prize at the 2009 International Los Angeles Vocal Competition and was invited to sing "God Bless America" at the Asian Heritage Awards 2009 aboard the USS Midway. He was on the faculty of the Vianden International Music Festival, held in Luxembourg, this past summer, and has been invited to return next year when the festival will be held in Germany.